Practice Manager
Bec Platten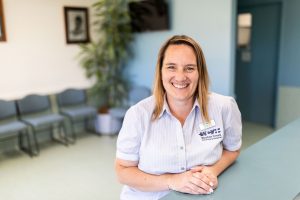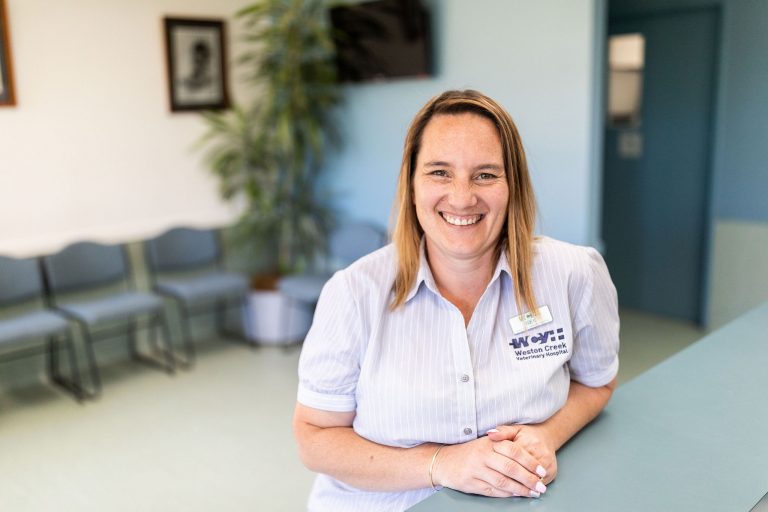 Why did you want to work in a veterinary hospital?
When I was a kid all I wanted to do was work in the veterinary field, I have always had a love for
animals and their wellbeing and thought it would be amazing to be able to assist in their care and
would be very rewarding career. However after starting a family young I realised I did not have the
time to commit myself to the years of study and took a career in  administration. After 20 years of
working various administration management roles I've found my way back to my passion.
Is Arnie a very demanding employee?
Arnie is a charming little character, he hasn't quite come round to my management style as yet
and he does like to put my HR skills to the test especially  each time I walk through the atrium.
There is still plenty of progress to be made but with time I think he will gladly be my assistant.
What do you enjoy most about your work?
Being the practice manager is a very varied role to begin with and I deal with many operational
aspects of the hospital. What I enjoy most is that no day is ever the same and you are always
challenged.
Do you have any pets? Can you tell me a bit more about them?
Yes, I have two Cats; Morgan and Lilian, Morgan thinks he is a dog and is very well trained he is
also a Kleptomaniac. Lilian is a  cranky old girl who is very stuck in her ways. I also have two
dogs; Ruby and Mia, Ruby is a red heeler x and is very energetic and loves attention sometimes
she is to smart for her own good. Mia is a bull arab x she is not as energetic but is the trouble
maker out of the two and does not realise her size sometimes. Lastly is Leonardo an Eastern Long
Neck Turtle, he is the easiest of all of them.