Cattery
Are you looking for a holiday destination for your cat while you are away? Why not take a look at WCVH Cattery. We offer 16 spacious condos with en-suite bathroom. These are ducted so any nasty smells quickly disappear and fresh air is constantly circulated. The small size of our cattery means we can get booked up at peak times such as Easter and Christmas but allows for plenty of personal attention for our guests.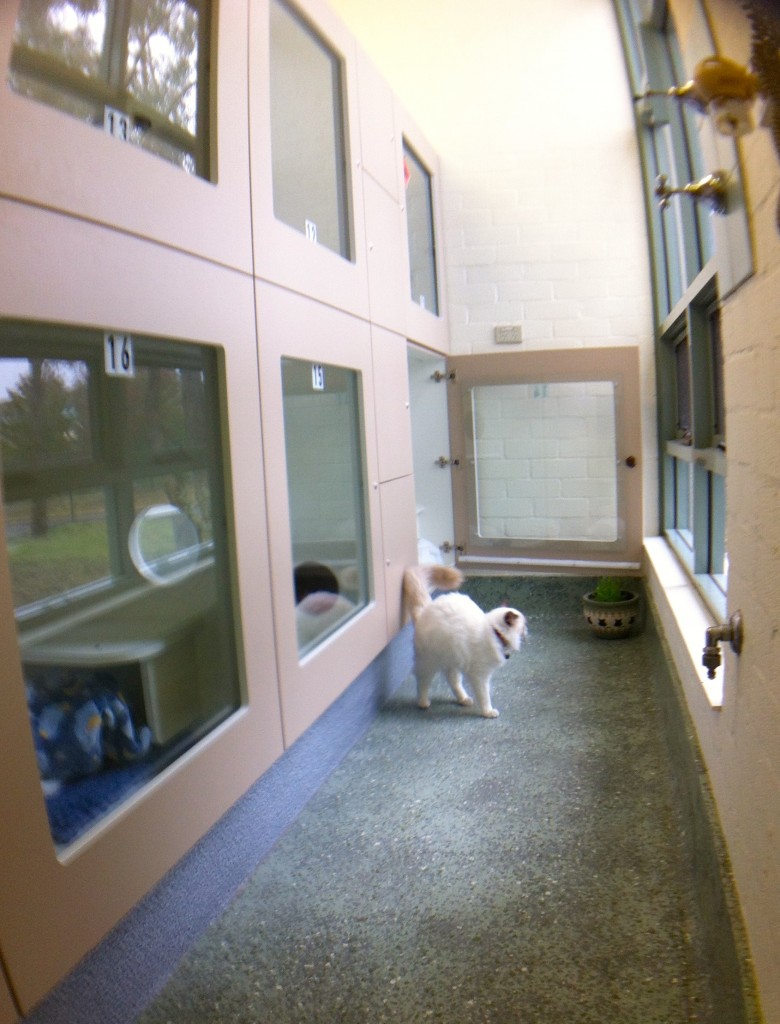 A comfortable temperature is maintained throughout the year by a combination of in floor heating and evaporative cooling and for those guests requiring a little extra warmth snuggle safe heat pads are provided. The large floor to ceiling window provides plenty of natural light, as well an excellent spot for sunbaking.
The cattery is located away from the hustle and bustle of the hospital providing a quiet retreat and Feliway Pheromone and Music to Calm Your Cat are used to provide a relaxing environment.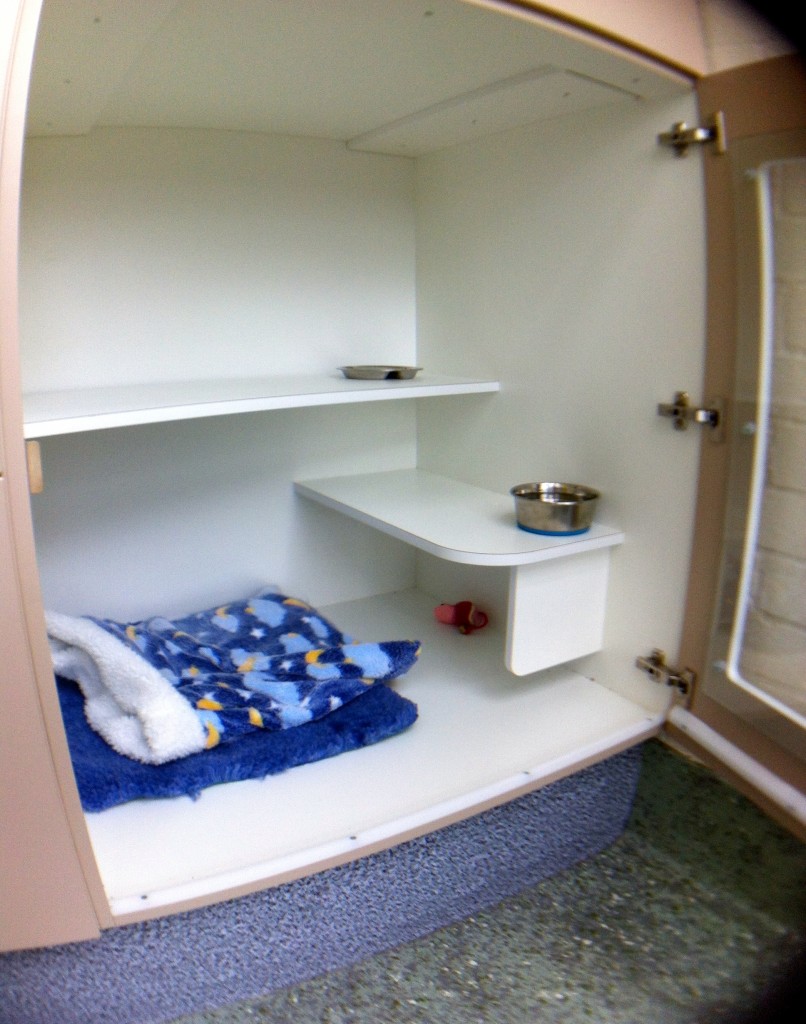 Besides enjoying the privacy of the en-suite the elevated shelves provide the perfect spot to rest and supervise the cattery attendants.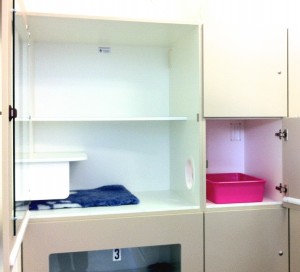 A separate litter area allows for privacy and keeps the rest of the condo clean and we offer a variety of litters so it feels just like home (Cats can be very fussy about their toilets and may choose to hang on rather than use a litter that is unfamiliar to them). Trays are cleaned twice daily to keep them fresh and clean ready for when nature calls next time.
We offer a selection of premium quality dry food, as well as a variety of tinned foods and fresh meat to cater to even the fussiest eaters. Food is served twice daily in whisker friendly twin bowls to separate dry food and wet. We also offer large water bowls to make sure fresh water is always available. All dishes are made from stainless steel for hygiene.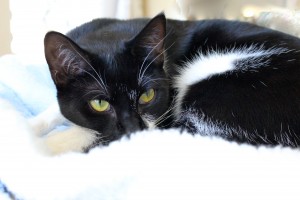 To ensure a comfortable rest we offer a variety of bedding options, from baskets, to fluffy mats and cat sack beds, that are perfect for cats that love to snuggle under blankets.
To stimulate and entertain a variety of interactive toys, from kitty kong active balls, to food puzzle toys, and ball mazes are always available. There is sure to be the perfect toy for your cat.
To maximise the health of pets in our facility, all cats must have been vaccinated in the last 12 months to be accepted into boarding. If we find any fleas on admission cats are treated with Capstar to ensure we remain flea free.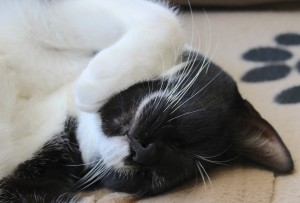 If you would like to view our cat boarding facilities, please ask one of our reception staff for a tour. We would also be happy to discuss availability with you.
Please note: As our facilities are popular with our clients, peak periods such as Christmas, New Year and Easter need to be booked well in advance to avoid disappointment.