Anaesthesiology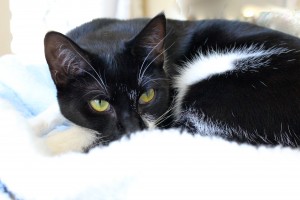 All anaesthetics carry a small risk but with good preparation any risk can be minimised.
The following simple preparations before, and during, your pet's anaesthetic or sedation will reduce any risk:
No food for twelve hours before admission to Hospital – please take the food away by about 8pm the night before;
Water should be left overnight the night before admission. However, it is best to remove their water bowl as the first task when you get up in the morning;
Admission to Hospital is between 7:30 and 8:30 on the morning of the surgery. This allows us to examine your pet carefully and run pre-anaesthetic blood tests so we can tailor an anaesthetic regime that is most suitable for your pet.
Where abnormalities are known to exist, it is possible to give supportive therapy for the duration of the anaesthetic – for example, intravenous fluids for older pets or pets with known kidney insufficiency – and/or change the anaesthetics used to minimise stress on the abnormal organs.
During a general anaesthetic, each animal is carefully monitored and a detailed record is kept. We monitor breathing rate, Heart rate, blood pressure, concentration of oxygen in the blood and expired carbon dioxide via special monitors. This information allows us to determine the patient's level of anaesthesia, and make appropriate adjustments to the drugs being given where necessary.
If you have any further queries regarding any of the information we have presented here, or you are concerned about your pet having an anaesthetic, please telephone and our trained staff can discuss any of these matters with you further.